Water Filter Flow Meter
Digital LCD Flow Meter is one of water treatment parts, the flow meter is designed to set up for water filter flow volume and also filter change notice for water filter replacement.
Green-Tak Digital LCD Flow Meter can measure and monitor the amount of the water and set up the flow volume from 0 to 99999 liters. The water flow meter can set up and monitor from one to six stage of filters and count down from the programmed flow volume and will generate a beeping sound alarm when it reaches the set value.
Ideal for any water filters, water purifiers, water coolers, water dispensers, water filtration systems including reverse osmosis (RO) systems.
Features
Small and slim size.
Big LCD display monitor, easy reading amount of water flow.
Unique design: LCD digital flow meter can be installed on the counter or under the counter. (The flow meter and flow sensor can be separately installed).
3/8" Push-in quick connection, easy installation.
Instant flow rate 0.3~4.6 LPM.
The flow meter monitoring volume capacity is programmable from 100 to 99000 liters.
Total Cumulative Volume Measures up to 99999 liters.
Easy setting for 6 stages filters change notice.
Great for monitoring water filter lifetime (counting down) and easy setting alarms for different filter change notice.
Operates on 2pcs x AAA batteries.
Good Battery lifetime.
Low battery alarm.
LCD Display auto turns ON when water flows out and will auto switch OFF once no water flow out for 1 minute.
Memorization of flow volume capacity when power is off.
Design & Manufacture in Taiwan.
Application
Digital Water Flow Meter with LCD Display and Flow Sensor Suitable for Water Filters.
Digital Flow Monitor with LCD display Suitable for Water Purifiers.
In-line Water Filter Real-Time Monitor Digital LCD display flow meters suitable for Water Coolers.
Electronic Water Filter Capacity Monitor Suitable for Water Filtration.
Water Filter Monitor Suitable for RO System replaced filter change notice.
Digital LCD Flow Meter
Specification
Model no.: WSP-06
Inlet/outlet: 3/8″ (with push-in quick connection)
Maximum pressure: 6 bar/ 85 psi
Maximum temperature: 0 to 40 ℃
Design & Manufacture in Taiwan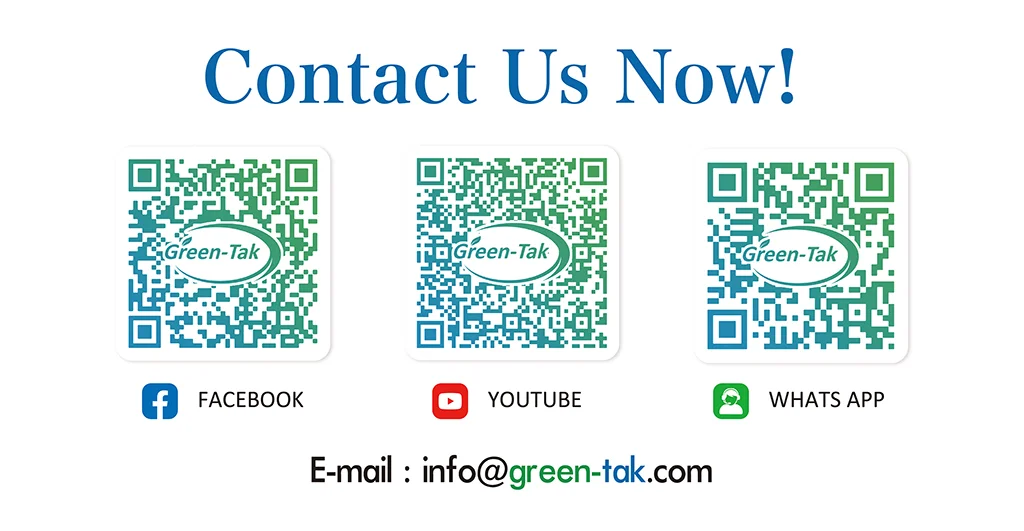 YOUTUBE
Green-Tak Water Purifier