Compact Quick Change Tankless RO System

The compact residential cabinet Reverse Osmosis (RO) pure drinking water system has many benefits. The POU RO system can reduce lots of waste of bottle water; it is environmentally friendly and can save lot of money. The RO system with new quick-change filter, user-friendly design, is a great idea for easy DIY installation and maintenance.
Features
Cabinet elegant design, fancy looking.
Compact size, space saver.
Quick change filter design, easy filter replacement.
International Quality Standard.
NSF certified filter media.
NSF certified RO tube.
NSF storage pressure tank.
Food grade filter housing.
Replaced of bottle water, reduced carbon footprint.
Application
Compact Quick Change RO System is widely used for home.
For daily drinking water.
For cooking and making coffee and tea.
For washing fruits, vegetables and food.
Specification
Product Name

Cabinet Residential Quick Change RO System Residential RO System

Model No:
GTRO-C50
GTRO-C75
GTRO-C100
Product Type
Under sink
Output Capacity
50 gallon per day
75 gallon per day
100 gallon per day
Filter Level
5 stages / 6 stages
Voltage
110V or 220V (upon request)
Feed Water TDS (Max.)
500 ppm
1st

stage

Quick Change Pre-filter 5 micron PP Filter
2nd

stage

Quick Change UDF (GAC) Granular Activated Carbon Filter
3rd

stage

Quick Change CTO Carbon Block Filter
4th

stage

50 GPD RO membrane
75 GPD RO membrane
100 GPD RO membrane
5th

stage

Quick Change Post Carbon Filter
6th

stage (optional)

10″ In-line Post Carbon Filter / Alkaline Filter / Ceramic Ball Filter (Optional)
Faucet Type
Ceramic Faucet or Stainless Steel Faucet
Tank Type
NSF certified storage pressure tank
Working Pressure
30~80 psi
Working Temperature
38-100

℉

(4-38

℃

)

Parts and Accessories
With RO Pump & Transformer&With Installation Kits
 
 
Packing Details
each RO unit packed with tank and faucet in one single box
Country of Origin (CO)
TAIWAN
Specification of GTRO-C50 Cabinet RO System.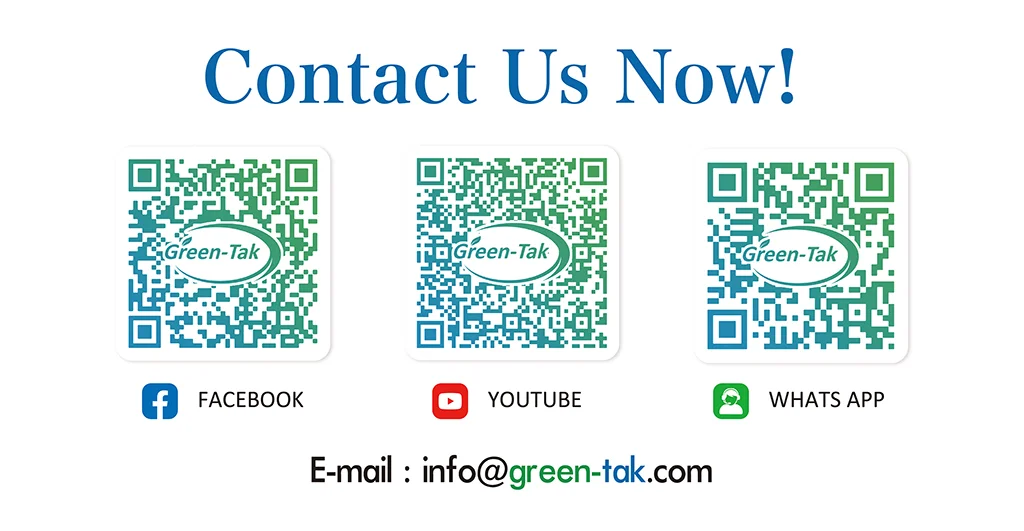 FILES DOWNLOAD
Green-Tak Quick Change RO Systems are in compact size, quick-change design and easy DIY installation RO systems. The Quick Change RO Systems are made of high quality filter materials that meet food grade and NSF requirements. The Quick Change RO Systems are economy models, ideals for home use.
Green-Tak Quick Change RO Systems
YOUTUBE
Under Sink Residential RO System.